---

Essays...
---
May 17, 2018

The Fear of Flying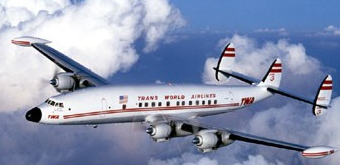 Lockheed Constellation
For me treatment with a psychologist worked. 1956 was a bad year for me. I was 17. I had taken a cruise ship back to Caracas for the Summer vacation instead of flying. Back then it was an 8 hour flight from NYC aboard a Super Constellation, a lovely airplane with a lounge at the back. We arrived on Wednesday, June 20, 1956 at the pier in La Guaira. When I got off the boat I found everyone crying and mourning. The Super Constellation that was supposed to arrive the same day with lots of relatives who preferred to fly, crashed off the coast of New Jersey killing all aboard, 74 passengers and crew. The same flight 253 of november 23, 1956, crashed attempting to land in Venezuela. My cousin José was my teenage idol, a very handsome young man, a professional pilot (he had just qualified for Vickers Viscount turboprops) and a Scuba diver who looked like a movie star with aviator leather jacket and RayBan glasses, was lost on a cargo flight to San Juan, Costa Rica. The airplane (a DC3?) disappeared without a trace never to be found. That year my grandfather, of whom I was very fond, also died.
The result was that I developed a panic level fear of flying. I had been flying since I was 7 years old and I had flown over a dozen times and enjoyed it very much until the series of accidents in 1956. I flew for the last time from NYC to Toronto in the fall of 1956, a Vickers Viscount turboprop. The night before the flight I was in panic in my hotel room in a cold sweat dreading having to fly. I was too scared and ashamed to admit to anyone that I was scared. When the plane took off my fear disappeared. If it was going to crash there was nothing I could do about it so why worry? But that was my last flight for the next 12 years or so. Boats and trains.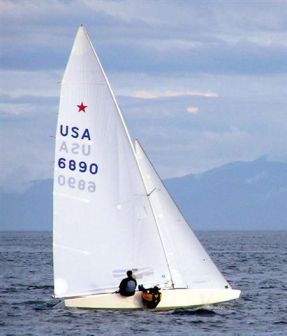 Star Class Yacht
When I confessed to my sailing partner why I could not go to Buenos Aires to the South American Star Championship (1967?) he arranged an appointment for me with Dr. Vega, a Canadian psychologist married to a Venezuelan. Not that I believed in Shrinks but I had nothing to lose so I went for it. I no longer remember the details but we had sessions for three or six months. By then I figured it was now up to me to get on board an airplane. I flew a short 45 minute local flight in Venezuela (to a sailing event). The following year, my sailing partner (who worked at VW) and I flew to Jacksonville, Florida, on business. What I remember is that on that trip I flew every American made commercial jet then in service including the Lockheed Tristar. The other thing I remember was the final landing at the Simon Bolivar airport (CCS). As the plane approached land it flew into dense clouds which totally disorient me. I figured we were going to crash into the mountain like flight 253 of november 23, 1956. I sat there looking out at the clouds thinking calmly that after all the treatment, all the test fights, I was going to smash up anyway, oh well... Then the plane broke out from the cloud cover and made a perfect landing. I thought to myself, Denny, you sure can bull$hit yourself!
Denny Schlesinger
Linea Aeropostal Venezolana Flight 253 (June 1956)
Linea Aeropostal Venezolana Flight 253 (November 1956)
Share this article with your followers
---